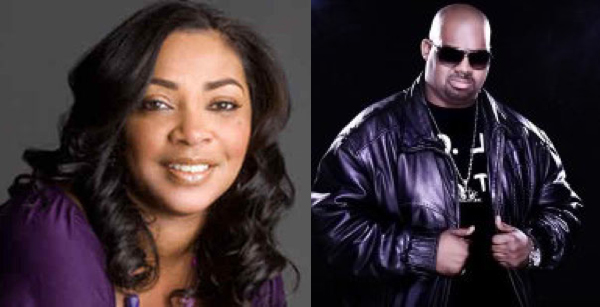 Sep / 18
Radio One Philadelphia Directly Touched By Hurricane Irma
WRNB's Lady B and DJ Touchtone Make It Out of Sint Maarten Alive
(Philadelphia, PA…September 15, 2017) WRNB 100.3 FM and loyal Philadelphia listeners welcome home Lady B, afternoon talent and beloved legendary Philadelphia personality and DJ Touchtone, the fiercest blind DJ in the industry – home.  With every right to stay home and recover physically and emotionally from their well-deserved vacation turned nightmare, after living through Hurricane Irma while on vacation in Sint Maarten (the DUTCH side of the island of ST. MARTIN), the two came home to hit the air and thank listeners for their prayers and well wishes.
"These two somehow managed to make a personal tragedy, a testimony of hope for our listeners," said Karen Vaughn, Operations Manager, Radio One Philadelphia. "We are so grateful these two radio treasures weren't stripped from us. I'm blown away at their resilience and thrilled they both found peace in expressing their story on the air."
About Urban One, Inc.
Urban One, Inc. (urban1.com), formerly known as Radio One, Inc., together with its subsidiaries, is the largest diversified media company that primarily targets Black Americans and urban consumers in the United States. The Company owns TV One, LLC (tvone.tv), a television network serving more than 59 million households, offering a broad range of original programming, classic series and movies designed to entertain, inform and inspire a diverse audience of adult Black viewers. As one of the nation's largest radio broadcasting companies, Urban One currently owns and/or operates 57 broadcast stations in 15 urban markets in the United States. Through its controlling interest in Reach Media, Inc. (blackamericaweb.com), the Company also operates syndicated programming including the Tom Joyner Morning Show, Russ Parr Morning Show, Rickey Smiley Morning Show, Get up Morning! with Erica Campbell, DL Hughley Show, Ed Lover Show, Willie Moore Jr Show, Nightly Spirit with Darlene McCoy Reverend Al Sharpton Show. In addition to its radio and television broadcast assets, Urban One owns iOne Digital (ionedigital.com), the largest digital resource for urban enthusiasts and Blacks, reaching millions each month through its Cassius and BHM Digital platforms. Additionally, One Solution, the Company's branded content agency and studio combines the dynamics of the Urban One's holdings to provide brands with an integrated and effectively engaging marketing approach that reaches 82% of Black Americans throughout the country.
###
Contact:
Yashima White AziLove
media@Urban1.com
301.429.3239