Radio One Promotes Two Vice Presidents
Mitch Galvin to Vice President, General Manager in Cincinnati and Hurricane Dave to Vice President, Programming in Atlanta
(Silver Spring, MD…December 14, 2016): Radio One announces two promotions in its local radio group, Mitch Galvin to Vice President, General Manager in Radio One Cincinnati and David Glenn Smith a.k.a. Hurricane Dave to Vice President, Programming in Radio One Atlanta.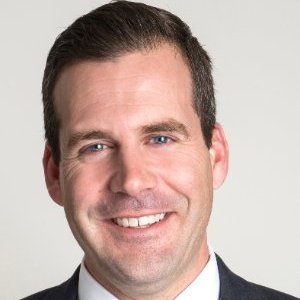 Mitch Galvin joined Radio One Cincinnati in 2010 as the Local Sales Manager with the goal of developing a digitally integrated sales organization.  Successfully fulfilling the goal, Mitch has been promoted several times over his six years at Radio One Cincinnati. Now, Mitch will serve as the Vice President, General Manager for the Cincinnati Market with full operational oversight.
Mitch began his radio sales career in 1998. He is a proven sales leader with a progressive career marked by launching a new CHR format and Spanish-based multi-media company; also achieving top sales honors and record-setting local billing.
Eddie Harrell, Jr., Regional Vice President of Radio One says, "It is a pleasure to see Radio One's commitment to hiring the best talent and promoting from within.  Mitch has made an impact on our Cincinnati market and has earned his place as the new Vice President, General Manager. I look forward to his continued success in leading this team to super-serve our listeners and the African American community."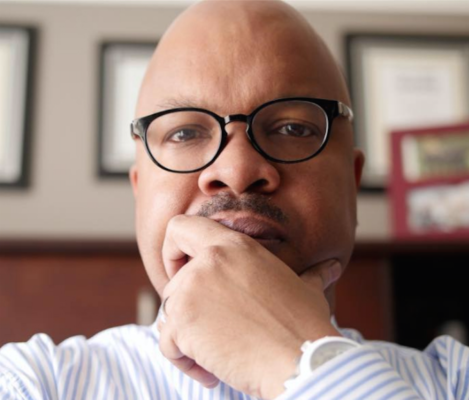 Hurricane Dave has served Radio One Atlanta for the past seven years  as Operations Manager/Program Director of Hot 107.9 WHTA-FM, MAJIC 107.5/97.5 WAMJ-FM, BOOM 102.9 WAMJ-HD2 and PRAISE 102.5 WPZE-FM. Under his leadership, hip-hop station Hot 107.9 FM achieved the best ratings in its 21 year history. As the new Vice President of Programming and Operations for Radio One Atlanta, Dave will continue to manage the four stations, and will additionally oversee the programming for The Rickey Smiley Morning Show and The Ed Lover Morning Show.
Dave is a proven all-star operations manager and programmer with over 25 years of radio industry experience, including on-air personality. His career and track record of success span from Texas to Ohio, Virginia, New York, Pennsylvania, Florida and now Atlanta, GA. His creativity and leadership are proven across mainstream and urban music genres and sports radio.
"Dave is one of the top programmers and content creators in the country," says Jay Stevens, SVP of Programming, Radio One and Reach Media.  "His additional responsibilities will help our shows grow even more nationally, regionally and locally both on air and in our digital platforms."
About Radio One, Inc.
Radio One, Inc. (radio-one.com), together with its subsidiaries, is a diversified media company that primarily targets African-American and urban consumers. It is one of the nation's largest radio broadcasting companies, currently owning and/or operating 55 broadcast stations in 15 urban markets in the United States. Through its controlling interest in Reach Media, Inc. (blackamericaweb.com), the Company also operates syndicated programming including the Tom Joyner Morning Show, the Russ Parr Morning Show, the Rickey Smiley Morning Show, Get up Morning! with Erica Campbell, the DL Hughley Show, Bishop T.D. Jakes' Empowering Moments, the Ed Lover Show, the Willie Moore Jr Show, the Nightly Spirit with Darlene McCoy and the Reverend Al Sharpton Show. Beyond its core radio broadcasting franchise, Radio One owns Interactive One (interactiveone.com), the fastest growing and definitive digital resource for Black and Latin Americans, reaching millions each month through social content, news, information, and entertainment. Interactive One operates a number of branded sites including News One (news), The Urban Daily (men), Hello Beautiful (women), Global Grind (Millennials) and social networking websites such as BlackPlanet and MiGente. The Company also owns TV One, LLC (tvone.tv), a cable/satellite network programming serving more than 57 million households, offering a broad range of real-life and entertainment-focused original programming, classic series, movies and music designed to entertain, inform and inspire a diverse audience of adult Black viewers. Additionally, One Solution combines the dynamics of the Radio One's holdings to provide brands with an integrated and effectively engaging marketing approach that reaches 82% of Black Americans throughout the country.
# # #
Contact:
Yashima White AziLove
corpcomm@radio-one.com
240.997.3180