Radio One and Reach Media Announce A New Addition To The Team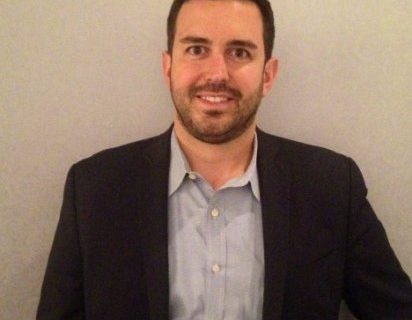 Christopher Borelli Joins National Sales Team to Grow New Incremental Radio Business
SILVER SPRING, MD…AUGUST 14, 2017: Radio One and Reach Media, the largest radio, syndication and digital providers of urban music and content, announced Christopher Borelli, Manager, New Business Development, as the newest addition to its national sales team. Looking for incremental business growth in its radio assets, ranging from local (Radio One) and syndicated (Reach Media) radio, to its robust radio digital products (R1 Digital), Chris' 14 years of sales experience and extensive background in media and management is expected to position the urban media giant well in the marketplace.
Chris has spent his career specializing in new business development, radio and digital advertising as well as event sponsorships. He has a proven track record of revenue growth and sales team development.  Most recently he was the General Sales Manager at Emmis Communications. Prior to this, Chris was the Automotive Manager and Total Traffic and Weather Manager for iHeart Media (NY). He also served as Local Sales Manager for WOR. Before his management career, Chris was a highly successful Senior Account Executive at CBS Radio New York.
Josh Rahmani, Vice President, National Sales at Radio One said, "Chris brings valuable knowledge and experience in orchestrating innovative multi-platform marketing solutions, while generating and developing new business relationships. We are excited about adding his multifaceted skill set to our cross-platform offerings. He will be a tremendous asset to the team and our loyal advertisers."
Chris adds, "I am excited to have been given this terrific opportunity. My talent and experience will be incredibly advantageous in this dynamic role, one where I know I can thrive and grow. I can't wait to get started and work with such a great team."
Chris' New York based role is effective Monday, August 14th.
About Urban One
Urban One, Inc. (urban1.com), formerly known as Radio One, Inc., together with its subsidiaries, is the largest diversified media company that primarily targets Black Americans and urban consumers in the United States. The Company owns TV One, LLC (tvone.tv), a television network serving more than 59 million households, offering a broad range of original programming, classic series and movies designed to entertain, inform and inspire a diverse audience of adult Black viewers. As one of the nation's largest radio broadcasting companies, Urban One currently owns and/or operates 57 broadcast stations in 15 urban markets in the United States. Through its controlling interest in Reach Media, Inc. (blackamericaweb.com), the Company also operates syndicated programming including the Tom Joyner Morning Show, Russ Parr Morning Show, Rickey Smiley Morning Show, Get up Morning! with Erica Campbell, DL Hughley Show, Ed Lover Show, Willie Moore Jr Show, Nightly Spirit with Darlene McCoy Reverend Al Sharpton Show. In addition to its radio and television broadcast assets, Urban One owns iOne Digital (ionedigital.com), the largest digital resource for urban enthusiasts and Blacks, reaching millions each month through its Cassius and BHM Digital platforms. Additionally, One Solution, the Company's branded content agency and studio combines the dynamics of the Urban One's holdings to provide brands with an integrated and effectively engaging marketing approach that reaches 82% of Black Americans throughout the country.
# # #
Media Contact:
Yashima White AziLove
Urban One Corporate Communications
301.429.3239