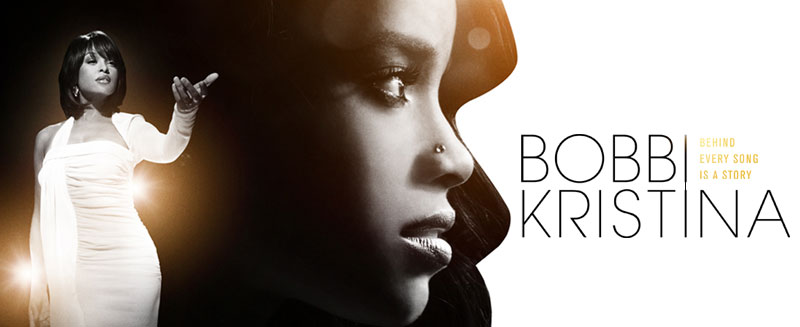 Aug / 31
TV One's Highly Anticipated Original Movie "Bobbi Kristina" Slated to Premiere Sunday, October 8
Biopic stars Demetria McKinney, Vivica A. Fox, Nadji Jeter, Hassan Johnson and
Joy Rovaris as Bobbi Kristina
SILVER SPRING, MD – August 30, 2017– On Sunday, October 8 at 7 p.m. ET/6 p.m. CT, TV One will premiere the powerful original movie BOBBI KRISTINA, an honest and moving look at the young woman at the center of one of the most talked-about stories in recent years. Starring newcomer Joy Rovaris (Stuck in the Middle) in the title role, the film aims to restore what has been lost amidst the tabloid headlines: the real Bobbi Kristina Brown, a.k.a. "Krissy" — the vibrant, talented and troubled only daughter of pop music royalty Whitney Houston and Bobby Brown, who died too young, and whose memory has been overshadowed by the circumstances of her death.
"The tabloids painted a picture of two superstars who lived a tumultuous life, but we often forget that in the process a little girl had to grow up in a limelight that she did not choose. In its simplest form, Bobbi Kristina is a story about a beautiful mother-daughter relationship intertwined with both of their desires to be loved; one just happened to be a superstar and the other an innocent bystander to her parents' fame," said D'Angela Proctor, TV One Head of Original Programming & Production.
Beginning immediately after the passing of her mother, the story delves into Bobbi Kristina's struggle to come to terms with Houston's sudden departure and the complexities of her own life. BOBBI KRISTINA presents the first three-dimensional look at a story — and a life — that deserve better. In 2012, Whitney Houston's tragic demise put her entire family in the worldwide media spotlight, with most of the glare falling on her grieving daughter, Bobbi Kristina. Krissy became one of the main characters in the story of Houston's death and its devastating aftermath as she struggled with her grief, her personal relationships, upholding her mother's legacy and her plans for the future. BOBBI KRISTINA offers a rare glimpse into the world of this young woman whose brief life and untimely end remain shrouded in mystery.
Opposite Rovaris, BOBBI KRISTINA stars Demetria McKinney (House of Payne, Saints and Sinners) who delivers an uncanny performance as she embodies the heart, flair and essence of the legendary Whitney Houston.
The film also stars Nadji Jeter (Grown Ups, Last Man Standing) as Nick Gordon, Hassan Johnson (The Wire, E.R.) as Bobby Brown, and Vivica A. Fox (Empire, Kill Bill) as Pat Houston. Le'Azionna Braden makes her screen debut as young Bobbi Kristina.
The film is directed by former child actor Ty Hodges (Don't Look Under The Bed, Material Girls and Charlie, Trevor and Girl Savannah) with screenplay by Rhonda Baraka. Baraka previously wrote the TV One movies Love Under New Management: The Miki Howard Story, The Secret She Kept, and For the Love of Ruth. Executive Producers Tracey Baker Simmons and Wanda Shelley, creators of the docu-series' "Being Bobby Brown" and "The Houstons," developed the underlying story.
"Bobbi Kristina is a passion project for us because we watched Krissy grow up from the time she was 10 years old and until she became an amazing young adult. The world did not have the opportunity to know and love Krissy the way we did," said Baker-Simmons, executive producer, alongside Wanda Shelley in Simmons Shelley Entertainment. "Krissy, like most young adults, shared one side of herself with her family and another side with her closest friends. This movie is told from that perspective."
BOBBI KRISTINA is produced for TV One by Eric Tomosunas (executive producer), Keith Neal and James Seppelfrick of Swirl Films (When Love Kills: The Falicia Blakely Story, Love Under New Management: The Miki Howard Story). Casting was provided by Leah Daniels Butler (Empire and Love Under New Management: The Miki Howard Story). For TV One, Donyell McCullough is Senior Director of Talent & Casting; Robyn Greene-Arrington is VP of Original Programming and Executive in Charge of Production, and D'Angela Proctor is Head of Original Programming and Production.
# # #
ABOUT TV ONE:
Launched in January 2004, TV One serves 59 million households, offering a broad range of real-life and entertainment-focused original programming, classic series, movies and music designed to entertain and inform a diverse audience of adult black viewers. The network represents the best in black culture and entertainment with fan favorite shows Unsung, Rickey Smiley For Real, Fatal Attraction, The Manns and The NAACP Image Awards. In addition, TV One is the cable home of blockbuster drama Empire, and NewsOne Now, the only live daily news program dedicated to black viewers. In December 2008, the company launched TV One High Def, which now serves 14 million households. TV One is solely owned by Urban One, Inc., formerly known as Radio One, Inc. [NASDAQ: UONE and UONEK, www.urban1.com], the largest African-American owned multi-media company primarily targeting Black and urban audiences.
TV One Media Contacts:
Tosha Whitten-Griggs
TGriggs@tvone.tv
301-367-4818
Alonda Thomas
AThomas@tvone.tv
301-755-2826