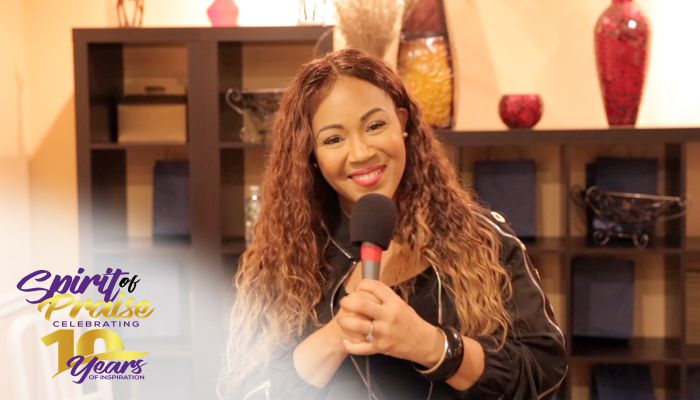 Oct / 13
All Gospel Roads Lead To Radio One DC's Spirit of Praise Celebrating 10 Years of Gospel & Inspirational Music
From the Legendary Clark Sisters, Richard Smallwood and Donnie McClurkin, to the Soulful Sounds of Erica Campbell, Keira Sheard and Vashawn Mitchell and Fiery Choirs of Ricky Dillard & New G and JJ Hairston 
Silver Spring, MD…October 5, 2017:  The Spirit of Praise Celebration, a gospel star-studded show is commemorating its 10th Anniversary at 5:30 p.m. (doors open at 4:00 pm.) on Saturday, October 7th at the City of Praise Family Ministries located at 8501 Jericho City Drive, Landover, MD 20785.  The gospel community is coming to the DMV to join Radio One DC's PRAISE 104.1 FM and WYCB Spirit 1340 AM, the ground breaking stations that launched the first 24-hour FM and AM gospel and inspiration stations in the DMV,  in its celebration of this landmark event.
It's not often traditional, legendary, praise and worship, choir and contemporary gospel artists appear on the same program with both national award winning artists and the rising DMV gospel talent.  The show is filled with video drops, special tributes and surprises to commemorate this significant time in the history of Spirit and Praise.
The Spirit of Praise Celebration will be hosted by local Praise talent, Cheryl Jackson and WYCB Morning Show Host Winston Chaney. Joining them will be nationally syndicated Praise talents, Griff, from Get Up! Mornings with Erica Campbell, Willie Moore, Jr. and Darlene McCoy, from the Nightly Spirit.
Ron Thompson, Program Director, Praise and WYCB at Radio One DC said, "There is nothing like the power of gospel music to inspire, uplift and change lives.
It's been an honor to program this station for 10 years and I'm excited to have so many of gospel music greats coming to town to celebrate with us."
Artist to perform: Erica Campbell, Ricky Dillard & New G, Ms. Anita Wilson, JJ Hairston, Tina Campbell, Vashawn Mitchell, Charles Butler & Trinity, Keira "KiKi" Sheard, Wes Morgan, Todd Dulaney, Dorothy Norwood, Echelon Knoxx, Sherwin Garner
Special tributes to: Donnie McClurkin, Richard Smallwood and The Clark Sisters
Media:  RSVP for media entrance and seating at corpcomm@urban1.com.  Note: individual interviews are to be managed through talent management. Please advise of your arrangements for backstage access.
About Urban One, Inc.
Urban One, Inc. (urban1.com), formerly known as Radio One, Inc., together with its subsidiaries, is the largest diversified media company that primarily targets Black Americans and urban consumers in the United States. The Company owns TV One, LLC (tvone.tv), a television network serving more than 59 million households, offering a broad range of original programming, classic series and movies designed to entertain, inform and inspire a diverse audience of adult Black viewers. As one of the nation's largest radio broadcasting companies, Urban One currently owns and/or operates 57 broadcast stations in 15 urban markets in the United States. Through its controlling interest in Reach Media, Inc. (blackamericaweb.com), the Company also operates syndicated programming including the Tom Joyner Morning Show, Russ Parr Morning Show, Rickey Smiley Morning Show, Get up Morning! with Erica Campbell, DL Hughley Show, Ed Lover Show, Willie Moore Jr Show, Nightly Spirit with Darlene McCoy Reverend Al Sharpton Show. In addition to its radio and television broadcast assets, Urban One owns iOne Digital (ionedigital.com), the largest digital resource for urban enthusiasts and Blacks, reaching millions each month through its Cassius and BHM Digital platforms. Additionally, One Solution, the Company's branded content agency and studio combines the dynamics of the Urban One's holdings to provide brands with an integrated and effectively engaging marketing approach that reaches 82% of Black Americans throughout the country.
Contact:
Yashima White AziLove
corpcomm@urban1.com
301.429.3239