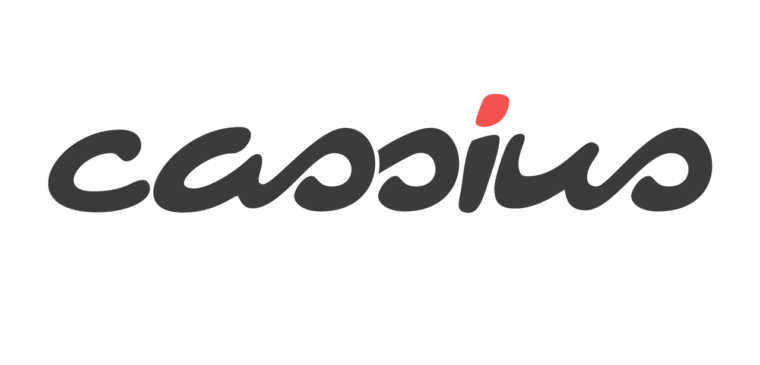 May / 04
IOne Digital Launches the Provocative 'Cassius' Urban Millennial Lifestyle Platform and Calls Out Culture Vultures

Cassiuslife.com Attracts Top Talent to Fill Void for Unapologetic Generation of Urban Enthusiasts
(New York, NY…May 3, 2017)- iOne Digital, formerly Interactive One, changes the game and launches CASSIUS (http://www.cassiuslife.com), the definitive digital destination for urban enthusiasts, millennials and lovers of Black culture. The inaugural digital cover, "Culture Vultures" represents both the mission of the new platform to address contemporary cultural theft—and the savvy of the newly formed editorial dream team charged with injecting media with critical commentary about the global impact of Black culture. With cultural appropriation at the forefront of much of today's conversation, CASSIUS is in position to best fill the void for a new generation of urban enthusiasts. Bold, controversial covers, never-seen-before interactive graphics, and an in-your-face, unapologetic editorial point of view are what differentiate CASSIUS – a website that pays homage to the spirit of its namesake and the legacy of print magazines with a modern twist.
"Cassiuslife.com is not really about the late Cassius Clay [Muhammad Ali]. We are tremendously inspired by him, however this movement is not about the greatness of one man, but rather the greatness of us all," says CASSIUS creator Kierna Mayo, SVP, Content and Brands at iOne Digital. "We simply tapped into Ali's brash, brave spirit. He is the globe's foremost icon of what it means to be unapologetic. Our hope is that CASSIUS speaks to anyone who stands for something meaningful; for anyone who is unabashedly themselves; for anyone who questions those in power. This millennial generation has given voice to this exact spirit—and we've heard them."
CASSIUS is an experience. It presents news and storytelling differently. It provokes, disrupts, informs and uplifts. As a 21st century digital platform dedicated to telling the unvarnished truth, it gives daily voice to those much talked about, but rarely spoken to. Through original reporting and sharp commentary, no topic will be left unturned. CASSIUS editors are relentless in their research and craft. Moreover, the team doesn't just cover the culture, they ARE the culture. Representing some of the brightest minds and recognized voices in media space, the all-star editorial team hails from the rich history of print magazines, the rigorous discipline of journalism, the fast-moving pace of digital, and the trendsetting worlds of fashion, media and entertainment.
"I really believe that what we are building is essentially a Petri dish where you take young people from all walks of life and you give them an opportunity that a lot of other companies wouldn't have given them," says Detavio Samuels, President of iOne Digital & One Solution. "We wanted to take the genius of Black and brown innovators, millennials and lovers of the culture; put them in a media company where they are free to create content that speaks to their experiences and diversity. Then, watch them flourish."
Borrowing from the world of print, CASSIUS brings its readers back to the classic monthly cover. CASSIUS takes on its own unique spin with digital covers – using them to ignite groundbreaking conversation around burning social topics. Each month, CASSIUS will feature original cover art tackling themes such as power, identity, and race. Topical video exploration with every cover further amplifies the uniquely informed CASSIUS point of view.
CASSIUS embodies the diversity its editorial team lives—and mirrors a new American reality. Black, brown and white. Gay and straight. Male and female. Generation X and millennial. No digital media company can claim such depth of perspective around the representation of a culture appropriated by the world. CASSIUS stakes its claim on the centrality of Black culture to all of mainstream life—thus creates content for everyone.
CASSIUS Editorial Team:
Kierna Mayo: Senior Vice President, Content & Brands
Award-winning former Editor in Chief, VP, Digital Content of Ebony magazine with over 25 years of editorial experience – starting out as an early Hip-Hop journalist and later co-founding and serving as Editor in Chief of the ground-breaking Honey Magazine.
Jamilah Lemieux: Vice President, News & Men's Programming
Renowned cultural critic and media commentator with a focus on issues of race, gender, and sexuality, previously served as Senior Editor at EBONY magazine.
Shani Saxon-Parrish: VP, Millennial Programming
A leader in the editorial and content strategy space for over two decades currently overseeing the development and execution of multi-platform entertainment content, previously served as Senior Director of Entertainment at BET Digital.
Darnell L. Moore: Editor-at-Large
A highly awarded prolific writer published in media outlets including MSNBC, The Guardian, VICE, Huffington Post, EBONY, The Root, OUT Magazine and Gawker among others – formerly served as Senior Editor and Correspondent at Mic.
Marielle Bobo: Executive Director, Style & Special Projects
Widely known as a masterful creative director with over 17 years of fashion and beauty media experience, Bobo previously served as Fashion & Beauty Director at Ebony Magazine and later leveraged her expertise to Essence, Women's Wear Daily (WWD) Vanity Fair, Glamour, and Harper's Bazaar.
Rae Holliday: Special Projects Producer
Co-Creator and Editor of Stuff Fly People who has supplied the 'flyest' in fashion, music & entertainment to millions of viewers, proving his overall reach and influence – previously served as the Fashion Editor of Roc4Life, Editor-At-Large of Bleu Magazine and Managing Editor of Necole Bitchie's Bitchie Life.
Tia Brown: Senior Lifestyle Producer
Passionate journalist, trained life coach & licensed therapist, who has done everything from interviewing Alicia Keys to writing about personal finance and self-help – previously worked at an array of popular publications including In Touch Weekly and currently a Core Team Expert on The Dr. Oz Show.
Jada Gomez-Lacayo: Deputy Editor
Pop culture enthusiast, sports buff and journalistic maven whose career spans TIME, PEOPLE, HipHopDX, and Latina.
Julian Mitchell: Deputy Editor, Video & Editorial
An award-winning marketer, instructor, and multimedia journalist – named one of the Top Voices in Media by LinkedIn citing him as one of the must-know writers driving culture – previously worked alongside Sean "Diddy" Combs to launch REVOLT Media & TV as Social Media and Editorial Director.
Gideon E. Moncrieffe: Executive Director, Video Operations
Passionate about music and entertainment with early beginnings at Emmis Communications working for 98.7 Kiss FM, Hot 97.1 FM, and CD 101, he later went on to leverage his expertise in radio, event production and video at Power 105.1, NBC, MTV's Sweet 16, BET's 106 & Park, Tyler Perry Studio's, Global Advertising Strategies, Fuse TV, BBC America, Essence Festival, GlobalHue, and iHeart Media.
Members of the editorial team are available for interviews. Contact press@interactiveone.com or Natarsha Gilliard at 646.695.3814.
About Interactive One
iOne Digital (previously known as Interactive One) is the dominant digital media platform for brands to reach Urban Enthusiasts. A division of Urban One, Inc., we reach 25MM+ monthly digital consumers across a network of online destinations inclusive of our core brands — CASSIUS (Millennial Lifestyle & Culture), GlobalGrind ( Millennial Pop Culture), HelloBeautiful (Women's Lifestyle) and NewsOne (News/Affluent) — as well as other Urban One owned and operated properties and affiliates. iOne Digital was launched in 2008 by Radio One, Inc. [NASDAQ: ROIA and ROIAK, radio-one.com] to complement its existing portfolio of media companies targeting Black Americans. Since then, its news, entertainment, video and lifestyle content has driven its growth. Across digital, radio and television properties, we are the largest and only fully integrated urban media company in the world. For more information, visit www.ionedigital.com.
###
CONTACT:   Yashima White AziLove, VP, Corporate Communications
240.997.3180