Radio One Announced Changes in Local Radio Leadership: a President Retires and a Regional Leader Returns
SILVER SPRING, MD…March 1, 2016 – Today, Radio One announced the impending retirement of Chris Wegmann, President, Radio Group for Radio One effective April 1, 2016.  In October 2015, Radio One, the nation's largest multi-media company owned by and serving African-Americans announced Wegmann's retirement.  The date was unknown at the time and has since been solidified.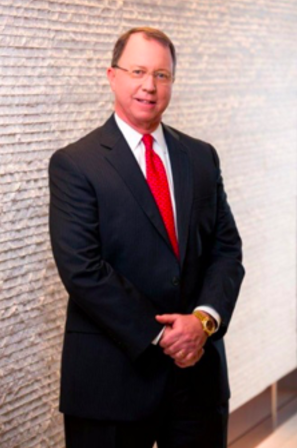 Wegmann, a seasoned radio broadcaster with over 35 years of experience joined Radio One in 2009 as the Regional Vice President and General Manager in Dallas, TX and St. Louis, MO, after leading industry organizations such as COX Radio, ClearChannel and Signature Broadcasting to name a few. His ability to deliver top end and bottom line results propelled his career at Radio One to Regional Vice President and General Manager in Washington, DC and ultimately to his current role as President of the local radio business in 2013.
"I'm grateful for Chris' years of loyal leadership to Radio One and wish him well in his retirement," said Alfred C. Liggins, CEO, Radio One, Inc.
Unsure of what the ultimate future holds for him, Wegmann was certain about two things, "I'm looking forward to retiring to the farm with my lovely wife Eva and spending my days in woodworking– building boats for now. Nevertheless, I will miss the wonderful people at Radio One I've grown quite fond of over the years and I'm thankful for the opportunity to have led the radio group. I believe that what I've helped to build will continue to prosper while I spend much anticipated time hunting and fishing."
Continuing to position itself for the future and strengthen its management team, Radio One also announced the return of Deon Levingston as the General Manager of Indianapolis and Regional Vice President of Detroit and St. Louis.
"I am very excited to rejoin the Radio One family," said Levingston. "At the beginning of my career Alfred Liggins and Cathy Hughes gave me my first start as a General Manager and I am very happy to come home. I look forward to working with the team to grow and dominate the urban space."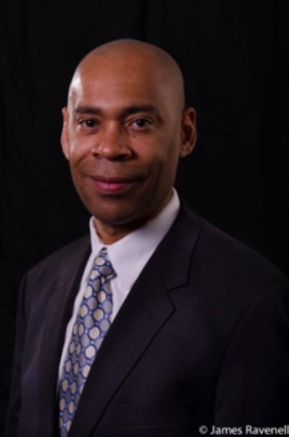 For over 20 years, Deon Levingston has been a respected and influential multi-media executive known for his innovation and leadership.  He started his radio career with Radio One in 2001 and became the Vice President and General Manager of Indianapolis where he grew ratings and revenue for the cluster while annually outpacing the market in revenue growth. Levingston continued this stellar performance for YMF Media as President and Market Manager leading WBLS to become the #1 ranked radio station in New York City for the first time in over two decades.  To his merit, Levingston is a key contributor to the launch and/or success of The Steve Harvey Morning Show, The Wendy WilliamsExperience and the multi-million dollar, two-day action-packed lifestyle event for women, Circle of Sister,  that remains the largest event of its kind in the world. Levingston returns home to Radio One after serving Emmis New York for two years as the Senior Vice President and General Manager responsible for legendary stations WQHT HOT 97.1 FM, WBLS 107.5 FM, and 1190 AM WLIB.
"Deon's reputation precedes him and I'm thrilled to welcome him back home to Radio One," said David Kantor, CEO, Reach Media and the Radio Group of Radio One. "I look forward to working with him and trust that he'll bring the same level of innovation, operational and leadership excellence he's known for to our Midwest markets."
About Radio One, Inc.
Radio One, Inc. (radio-one.com), together with its subsidiaries, is a diversified media company that primarily targets African-American and urban consumers. It is one of the nation's largest radio broadcasting companies, currently owning and/or operating 56 stations in 16 urban markets in the United States. Through its controlling interest in Reach Media, Inc. (blackamericaweb.com), the Company also operates syndicated programming including the Tom Joyner Morning Show, the Russ Parr Morning Show, the Yolanda Adams Morning Show, the Rickey Smiley Morning Show, the DL Hughley Show, Bishop T.D. Jakes' Empowering Moments, and the Reverend Al Sharpton Show.  Beyond its core radio broadcasting franchise, Radio One owns Interactive One (interactiveone.com), the fastest growing and definitive digital resource for Black and Latin Americans, reaching millions each month through social content, news, information, and entertainment. Interactive One operates a number of branded sites including News One (news), The Urban Daily (men), Hello Beautiful (women), Global Grind (Millennials) and social networking websites such as BlackPlanet and MiGente. The Company also owns TV One, LLC (tvone.tv), a cable/satellite network programming serving more than 57 million households, offering a broad range of real-life and entertainment-focused original programming, classic series, movies and music designed to entertain, inform and inspire a diverse audience of adult Black viewers. Additionally, One Solution combines the dynamics of the Radio One's holdings to provide brands with an integrated and effectively engaging marketing approach that reaches 82% of Black Americans throughout the country.
###
Contact:Yashima White Azilove
301.429.3239
corpcomm@radio-one.com