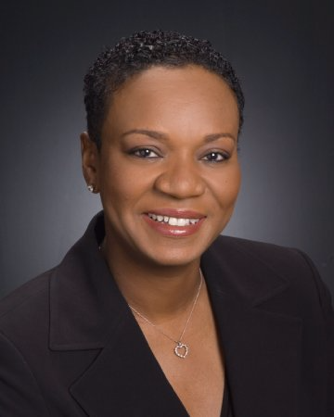 Sep / 11
Radio One Houston Announces New General Manager For Urban Powerhouse Cluster
Pamela B. McKay Joins Radio One Houston
(Silver Spring, MD…September 11, 2017) – Today, Radio One Houston announced Pamela B. McKay as its new Vice President, General Manager. McKay, a radio veteran with over 20 years of sales leadership and station management experience, will oversee the urban powerhouse cluster of MAJIC 102.1 FM, The Box 97.9 FM, Radio NOW 92.1 FM and Praise.
McKay is a welcomed addition to Radio One Houston. She knows Texas radio.  Formerly President at iHeart Media in Austin, TX with a track record of leadership excellence, McKay is known for being client orientated and business savvy. She previously held sales leadership positions at KHMX, KPRC and KSEV of Houston, TX. A community advocate at heart, McKay maintains membership at the Center for Child Protection, March of Dimes and the Alliance for Women in Media.
David Kantor, CEO, Radio One and Reach Media said, "Today is a good day for Radio One Houston. Our team continues to literally weather the storm, but now can do so with a first class leader who is willing to get into the trenches with them. We're excited to have Pam join our team and look forward to the growth of the market based on her multifaceted skill set and robust experience."
"Houston is a resilient city of tremendous opportunity and I am thoroughly honored to be returning to Houston to join the Radio One family," said McKay.  "I look forward to re-connecting with previous clients, colleagues and community leaders while also developing many new and exciting partnerships.  I'd like to thank Alfred Liggins and David Kantor for providing me the opportunity to represent this great team and these iconic brands to the Houston community."
McKay's position is effective immediately and she will report to Kantor.
About Urban One, Inc.
Urban One, Inc. (urban1.com), formerly known as Radio One, Inc., together with its subsidiaries, is the largest diversified media company that primarily targets Black Americans and urban consumers in the United States. The Company owns TV One, LLC (tvone.tv), a television network serving more than 59 million households, offering a broad range of original programming, classic series and movies designed to entertain, inform and inspire a diverse audience of adult Black viewers. As one of the nation's largest radio broadcasting companies, Urban One currently owns and/or operates 57 broadcast stations in 15 urban markets in the United States. Through its controlling interest in Reach Media, Inc. (blackamericaweb.com), the Company also operates syndicated programming including the Tom Joyner Morning Show, Russ Parr Morning Show, Rickey Smiley Morning Show, Get up Morning! with Erica Campbell, DL Hughley Show, Ed Lover Show, Willie Moore Jr Show, Nightly Spirit with Darlene McCoy Reverend Al Sharpton Show. In addition to its radio and television broadcast assets, Urban One owns iOne Digital (ionedigital.com), the largest digital resource for urban enthusiasts and Blacks, reaching millions each month through its Cassius and BHM Digital platforms. Additionally, One Solution, the Company's branded content agency and studio combines the dynamics of the Urban One's holdings to provide brands with an integrated and effectively engaging marketing approach that reaches 82% of Black Americans throughout the country.
###
Contact:
Yashima White AziLove
media@Urban1.com
301.429.3239