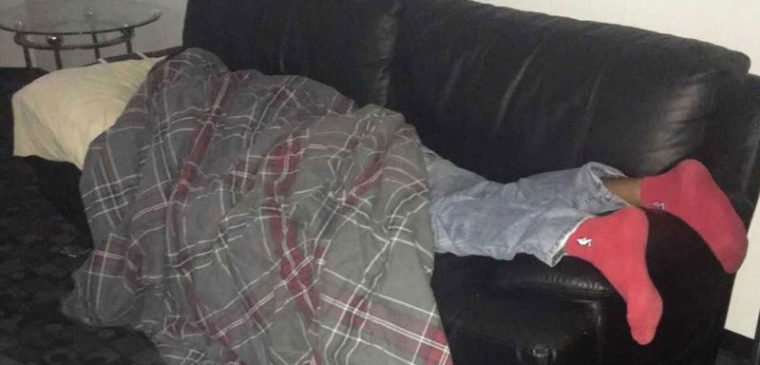 Aug / 29
Radio One Houston Won't Be Flooded Out
Radio One Houston Staff Live in Station to Provide Information, Inspiration and Entertainment
SILVER SPRING, MD…August 29, 2017:  Radio One Houston refuses to be defeated by Hurricane Harvey and commits to being live and local as long as the power allows.
Terri Thomas, Operations Manager, Radio One Houston is living onsite at the station with a skeleton crew of dedicated talent and engineers; and working remotely with a team of digital marketers to ensure the listeners of The Box 97.9 FM, Majic 102.1 FM and Praise 102.1 FM are informed, inspired and entertained while the historic rain counts continue to fall in the Houston area.
Thomas said, "This is worse than Hurricane Ike and an unusual occurrence. People are still stranded in their cars. Homes and personal possessions have already been lost, but this is our city. We planned for this. Making the station our 'home' is considered our standard operating procedure.  As long as the power allows, we will be live and local providing our listeners with the real time information they need, the inspiration we all seek and yes, the entertainment to lift us during this tragic time."
Jay Stevens, SVP, Programming at Radio One adds, "In times like these we see the continued importance of radio being live and local to service the need of listeners.  We are proud of our team and standing guard to support them in any way possible."
Though the media powerhouse has had challenges with the consistent transmission of Radio Now 92.1 FM, its management and local Houston team are determined to withstand the flooding and continue to support Houston.
About Urban One, Inc.
Urban One, Inc. (urban1.com), formerly known as Radio One, Inc., together with its subsidiaries, is the largest diversified media company that primarily targets Black Americans and urban consumers in the United States. The Company owns TV One, LLC (tvone.tv), a television network serving more than 59 million households, offering a broad range of original programming, classic series and movies designed to entertain, inform and inspire a diverse audience of adult Black viewers. As one of the nation's largest radio broadcasting companies, Urban One currently owns and/or operates 57 broadcast stations in 15 urban markets in the United States. Through its controlling interest in Reach Media, Inc. (blackamericaweb.com), the Company also operates syndicated programming including the Tom Joyner Morning Show, Russ Parr Morning Show, Rickey Smiley Morning Show, Get up Morning! with Erica Campbell, DL Hughley Show, Ed Lover Show, Willie Moore Jr Show, Nightly Spirit with Darlene McCoy Reverend Al Sharpton Show. In addition to its radio and television broadcast assets, Urban One owns iOne Digital (ionedigital.com), the largest digital resource for urban enthusiasts and Blacks, reaching millions each month through its Cassius and BHM Digital platforms. Additionally, One Solution, the Company's branded content agency and studio combines the dynamics of the Urban One's holdings to provide brands with an integrated and effectively engaging marketing approach that reaches 82% of Black Americans throughout the country.
Contact:
Yashima White AziLove
media@Urban1.com
301.429.3239