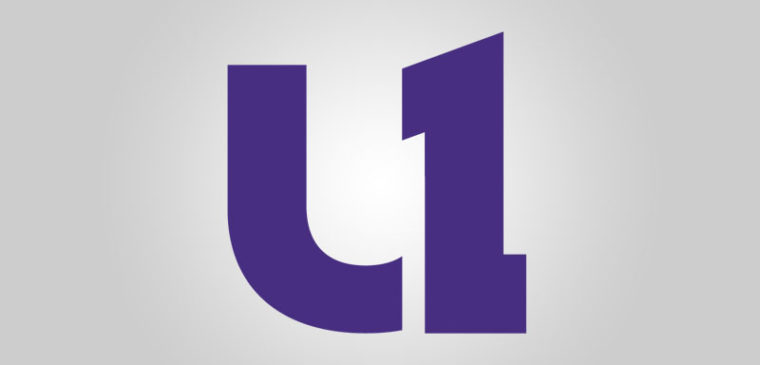 May / 08
Radio One, Inc. Officially Launches Name Change To "Urban One" on the 18th Anniversary of Its IPO
New Name Reflects Long-Standing Role as the Only Integrated Multimedia Company Representing Black Culture
SILVER SPRING, MD. – MAY 8, 2017 – Commemorating the 18th anniversary of its IPO on May 5, the only integrated, multimedia company focused on Black culture, Radio One, Inc., is changing its name to Urban One, Inc. Reflecting its longstanding, rich history as the most trusted source to inform, entertain and inspire the African-American community, Urban One will continue to provide culturally relevant integrated content through its iconic brands and platforms – TV One, Radio One, Reach Media, iOne Digital and One Solution.
"More than 35 years ago, we proudly began representing Black culture by lifting our voices boldly, courageously and unapologetically," said CEO Alfred C. Liggins III. "Urban One's mission is to enhance and maintain our position as the largest distributor of urban content in the country."
Urban One is at the epicenter of Urban America and is the only multimedia company reaching 82 percent of Black America. Its diverse audience is seeking one thing – high-quality, relevant urban content that reflects, acknowledges and pays homage to the Black culture that has impacted every fiber of American life.
The leading voice speaking to Black America, Urban One is committed to serving its multimedia audiences, as well as offering its advertisers and community partners deeper consumer engagement solutions. Through its various platforms, Urban One is national in reach and local in impact resulting in 59 million households, 22 million listeners, 40 million video streams, 20 million unique visitors and 5 million app starts.
Expansive television and digital networks, nationally syndicated programs and its community-based local radio markets comprise Urban One's portfolio as the country's largest distributor of urban content:
TV One: The Largest African-American Owned Television Network
Radio One: The Largest African-American Owned Local Urban Radio Network
Reach Media: The Largest Syndicator of Urban Programming
iOne Digital: The Largest Distributor of Digital Urban Content
One Solution: Urban One's Award-Winning Branded Solution Division
In addition, Urban One is following its national and local radio footprint with R1 Digital, a recently established digital portfolio devoted to creating relevant, inventive and useful marketing and interactive solutions to help brands navigate the deeply rooted urban culture. With 224+ locally sourced station websites, mobile apps and social media platforms reaching 66 million unique consumers annually, R1 Digital helps advertisers become a consumer's choice brand. R1 Digital's platforms house a trove of original content covering pop culture, inspiration, sports, entertainment, talk news and more; allowing its audience to engage with its partners anytime and anywhere.
Dedicated to diversifying its overall business portfolio away from dependence on advertising revenues, Urban One will continue to establish mutually beneficial partnerships like the One VIP card from American Express Serve© and its investment as a Principal Entity of MGM National Harbor, LLC.
Urban One is also committed to connecting with Black America, urban enthusiast and lovers of Black culture one person at a time and does so through its annual live and public affairs events reaching over 1 million people a year. In addition, the company offers actionable insights to help the community make informed decisions with consumer insights and research studies.
More information about Urban One's extensive portfolio, including company history and milestones, is available on the company's corporate website at www.urban1.com.
The Urban One Board of Directors includes Ronald E. Blaylock, D. Geoffrey Armstrong, Terry L. Jones and Brian W. McNeill. Executive Management consists of Founder and Chairperson Cathy Hughes (also a Board member), Chief Executive Officer Alfred C. Liggins III (also a Board member), EVP/Chief Financial Officer Peter D. Thompson and EVP/Chief Administrative Officer Linda J. Vilardo. The Brand Management team is TV One President Brad Siegel, Radio Division & Reach Media Chief Executive Officer David Kantor and iOne Digital & One Solution President Detavio Samuels.
Urban One executives Yashima White AziLove (Corporate), D'Angela Proctor (TV One), Jay Stevens (Radio One and Reach Media), Kierna Mayo (iOne Digital), Tuwisha Rogers (One Solution and One X Studios), Dwayne Whitaker (R1 Digital), Kim Bandell (One VIP) and Marveesha Frazier (BHM Digital) will further discuss the company's name change and business capabilities during a press conference call on Thursday, May 11 at 11:30 a.m. Please RSVP to Urban One Corporate Communications at media@urban1.com.
About Urban One
Urban One, Inc. (urban1.com), formerly known as Radio One, Inc., together with its subsidiaries, is the largest diversified media company that primarily targets Black Americans and urban consumers in the United States. The Company owns TV One, LLC (tvone.tv), a television network serving more than 59 million households, offering a broad range of original programming, classic series and movies designed to entertain, inform and inspire a diverse audience of adult Black viewers. As one of the nation's largest radio broadcasting companies, Urban One currently owns and/or operates 57 broadcast stations in 15 urban markets in the United States. Through its controlling interest in Reach Media, Inc. (blackamericaweb.com), the Company also operates syndicated programming including the Tom Joyner Morning Show, Russ Parr Morning Show, Rickey Smiley Morning Show, Get up Morning! with Erica Campbell, DL Hughley Show, Ed Lover Show, Willie Moore Jr Show, Nightly Spirit with Darlene McCoy Reverend Al Sharpton Show. In addition to its radio and television broadcast assets, Urban One owns iOne Digital (ionedigital.com), the largest digital resource for urban enthusiasts and Blacks, reaching millions each month through its Cassius and BHM Digital platforms. Additionally, One Solution, the Company's branded content agency and studio combines the dynamics of the Urban One's holdings to provide brands with an integrated and effectively engaging marketing approach that reaches 82% of Black Americans throughout the country.
# # #
Media Contact:
Yashima White AziLove
Urban One Corporate Communications
301.429.3239