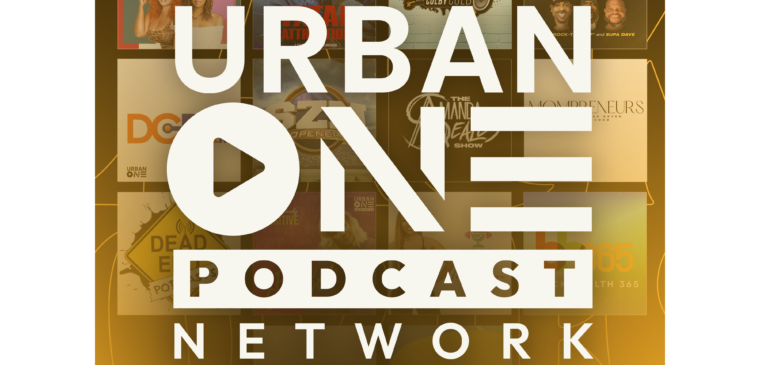 Feb / 03
Urban One Inc. Announces Launch of The Urban One Podcast Network
Offering Targeted Content and Collaborative Opportunity for BIPOC
Community & Creators
SILVER SPRING, MD—February 1, 2023 – Today, at the start of Black History Month, Urban One Inc. announces the launch of the new Urban One Podcast Network. This groundbreaking effort expands the company's already extensive audio entertainment options for BIPOC audiences, as well as for advertisers who want to connect with the Black community authentically and culturally.
Powered by Black stories, the network is a curated slate of premium content across diverse genres enriched in information, insight, and entertainment. The network launches with more than 10 original shows plus exclusive partnerships with other Black-owned podcasts and networks.
From True Crimes and Comedy to Music, Health and Sports, the lineup includes The Undressing Room Podcast presented by Macy's, Small Doses with Amanda Seales, The Amanda Seales Show, Fatal Attraction, Black Health 365, Rickey Smiley Morning Show Podcast, I Hate the Homies, Mind Body and Business with Maria More, Mompreneurs, Adult'Hood, Dead End Media, SZN Opener, Back Story with Colby Colb and more. The network, which boasts an average of more than 1.5 million downloads per month at launch, will continuously be adding additional original shows and partnerships.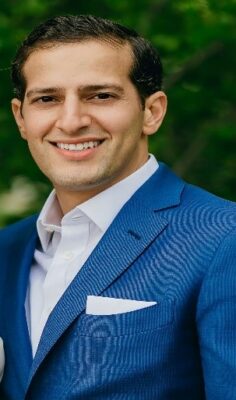 "Given Urban One's history and legacy in creating premium audio content for Black audiences and the growing level of Black podcast listeners, this was a natural step to continue exemplifying our mission of "Representing Black Culture"" said Josh Rahmani, Urban One's Chief Revenue Officer, Audio Division. "The network provides a natural partnership destination for BIPOC creators and presents advertisers the opportunity to connect with a niche audience that over-indexes for their response to brands that show up in podcasts, particularly podcasts with Black creators and hosts."
The Urban One Podcast Network has teamed up with Katz Digital as its exclusive third-party sales partner. "Katz Digital is both proud and excited to expand upon our exclusive partnership with Urban One, now adding their premium, culturally relevant podcast content to our current industry leading podcast offerings," said Scott Porretti, President, Katz Digital. Additionally, the new network is supported by a partnership with Publicis Media's APX Content Ventures and funding via its Inclusion Investment Fund.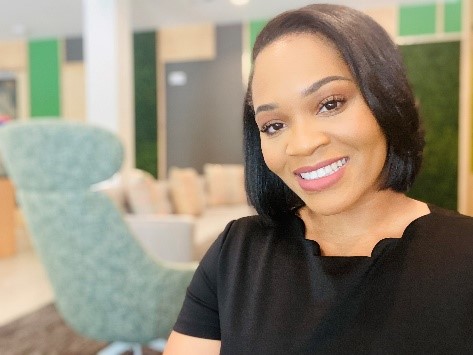 Spearheading the network and its launch is Sierra Reed, Senior Director of Podcast Operations for the Urban One Podcast Network. Reed is an accomplished media veteran with over 14 years of experience as a content creator, published writer, journalist, and senior business strategist whose passion-driven expertise and experience in audio broadcasting make her a perfect fit for the role. Through the launch of her own podcast almost 10 years ago and her own experience for storytelling, Reed understands the opportunity to service the multifaceted community that the network supports.
Speaking of her vision and mission, Reed says, "having the freedom to share and express is a beautiful thing, and what you learn and feel within that conversation and storytelling experience is invaluable. We want people of color to get into podcasting. We want the community to learn, grow, and be entertained in a way that is organic and not programmed."
For more information on the Urban One Podcast network go to https://www.urban1podcasts.com/
About Urban One:
Urban One Inc. (urban1.com), together with its subsidiaries, is the largest diversified media company that primarily targets Black Americans and urban consumers in the United States. The Company owns TV One, LLC (tvone.tv), a television network serving more than 59 million households, offering a broad range of original programming, classic series and movies designed to entertain, inform, and inspire a diverse audience of adult Black viewers. As of September 30, 2022, we owned and/or operated 66 independently formatted, revenue producing broadcast stations (including 55 FM or AM stations, 9 HD stations, and the 2 low power television stations) branded under the tradename "Radio One" in 13 urban markets in the United States. Through its controlling interest in Reach Media, Inc. (blackamericaweb.com), the Company also operates syndicated programming including the Rickey Smiley Morning Show, the Russ Parr Morning Show, and the DL Hughley Show. In addition to its radio and television broadcast assets, Urban One owns iOne Digital (ionedigital.com), our wholly owned digital platform serving the African American community through social content, news, information, and entertainment websites, including its Cassius, Bossip, HipHopWired and MadameNoire digital platforms and brands. We also have invested in a minority ownership interest in MGM National Harbor, a gaming resort located in Prince George's County, Maryland. Through our national multi-media operations, we provide advertisers with a unique and powerful delivery mechanism to the African American and urban audiences.