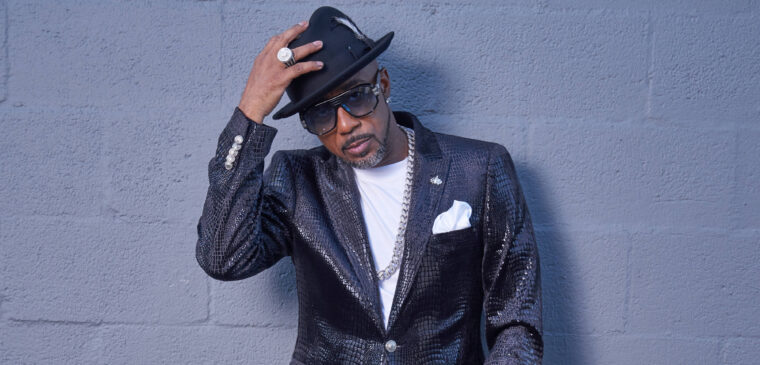 Feb / 03
Urban One Inc's Reach Media Announces R&B Superstar Ralph Tresvant of New Edition as Host of "Love and R&B"
SILVER SPRING, MD—February 3, 2023 – Today, Urban One Inc's Reach Media and Radio One announced that Ralph Tresvant, lead singer of famed supergroup New Edition, is now the new host of the network's long-running syndicated show "Love and R&B," heard nightly on all affiliate stations, effective February 13.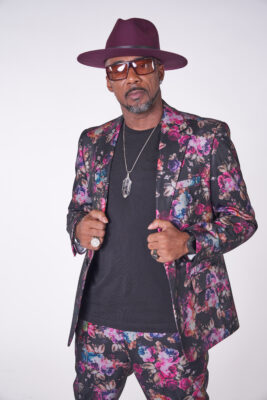 David Kantor, CEO of Urban One's Reach Media and Radio One audio divisions, says " Ralph Tresvant brings us a timeless brand filled with style, charisma, and star power. He's a great communicator with vast musical knowledge who will be creating real and riveting radio. Ralph gives us the complete brand who can quickly build a large, loyal following with must listen-to moments each and every night."
Not coincidentally, the "Love and R&B with Ralph Tresvant" show debuts right before Valentine's Day, building on the show's legacy of playing classic slow jams and love songs by artists that are keeping traditional R&B music alive and well.
"I'm excited to show a side of me that I've never shared before through the embodiment of true R&B music," says Tresvant. "I love the medium of radio and as a kid growing up in Boston, I was inspired by the great radio hosts I heard. I've learned how important it is to be on both sides of the mic. Growing up in this business, I've learned to be vulnerable and relatable but will also bring that New Edition excitement to the airwaves! I'm ready to connect with my fans and communities all around the US like never before! Everyone says real R&B is gone… I'm thrilled to have a radio show that will change the musical landscape."
Tresvant continued, "Indeed, I'm thankful for this opportunity and my team Jodi Gomes, LaShawn Thomas and my agent, Gary Bernstein, who brokered the deal. I'm grateful to be a part of the Urban One family and thank my longtime supporters Cathy Hughes, Alfred Liggins, David Kantor, Kashon Powell, Gary Bond, Colby Colb, and Derek Harper."
Ralph Tresvant has captivated audiences for 40 years as the legendary front man of New Edition, a solo artist, entertainer, writer, and producer. Now, this entertainer turned radio star will be broadcasting in top markets including Dallas, Washington, DC, Baltimore, Cincinnati, and Richmond, with additional markets to be announced.
Kashon Powell, Radio One's VP of Programming says, "I'm excited to welcome Ralph to our Urban One family. He's the ultimate entertainer so I'm confident that he will make an immediate connection with radio listeners across the country."
For affiliate info, contact: Melody Talkington, melody.talkington@reachmediainc.com, (972) 523-8770.
###
About Urban One:
Urban One Inc. (urban1.com), together with its subsidiaries, is the largest diversified media company that primarily targets Black Americans and urban consumers in the United States. The Company owns TV One, LLC (tvone.tv), a television network serving more than 59 million households, offering a broad range of original programming, classic series and movies designed to entertain, inform, and inspire a diverse audience of adult Black viewers. As of September 30, 2022, we owned and/or operated 66 independently formatted, revenue producing broadcast stations (including 55 FM or AM stations, 9 HD stations, and the 2 low power television stations) branded under the tradename "Radio One" in 15 urban markets in the United States. Through its controlling interest in Reach Media, Inc. (blackamericaweb.com), the Company also operates syndicated programming including the Rickey Smiley Morning Show, the Russ Parr Morning Show, and the DL Hughley Show. In addition to its radio and television broadcast assets, Urban One owns iOne Digital (ionedigital.com), our wholly owned digital platform serving the African American community through social content, news, information, and entertainment websites, including its Cassius, Bossip, HipHopWired and MadameNoire digital platforms and brands. We also have invested in a minority ownership interest in MGM National Harbor, a gaming resort located in Prince George's County, Maryland. Through our national multi-media operations, we provide advertisers with a unique and powerful delivery mechanism to the African American and urban audiences.